Get CPR Certified with
CPR Certification Tucson
CPR Certification Tucson provides the best Tucson BLS CPR Certification from an American Heart Association Certified Training Site. Book an AHA BLS CPR class today.
CPR Classes
CPR + First Aid Classes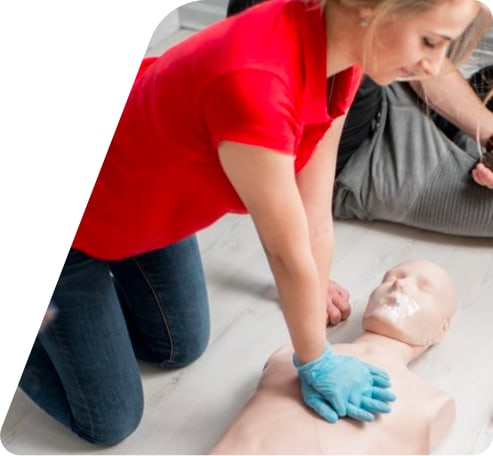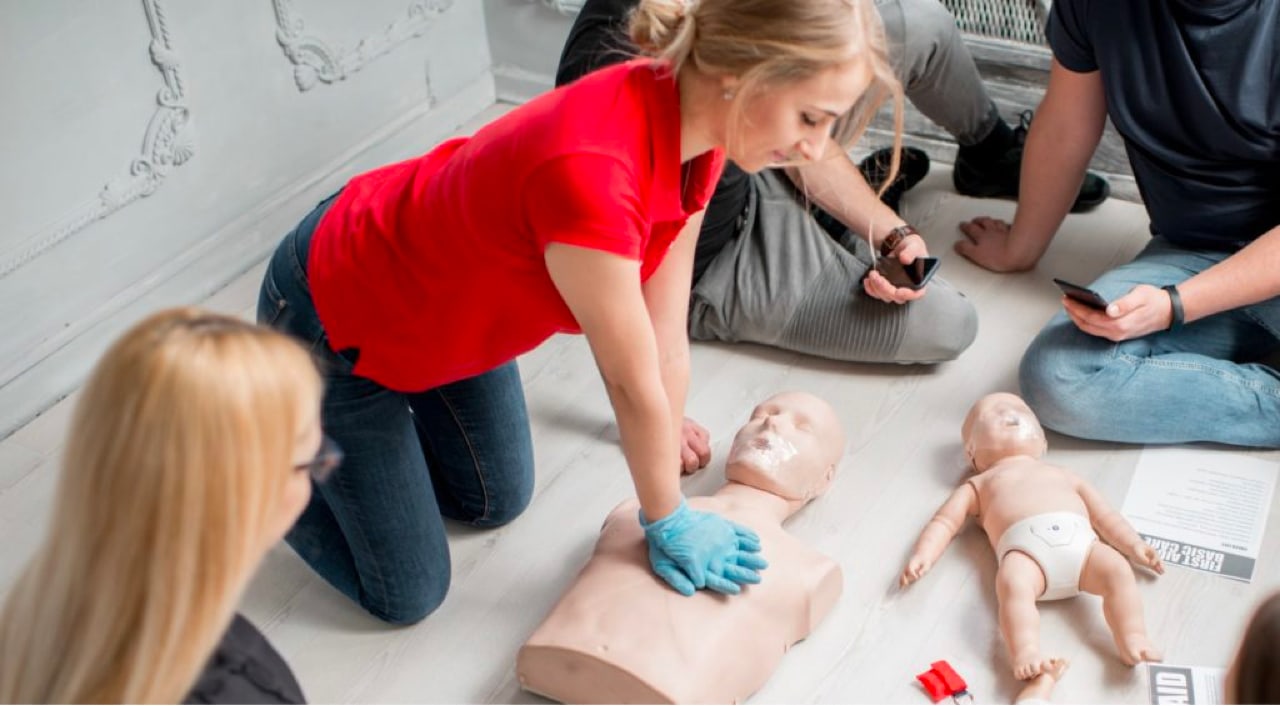 Same Day
CPR

Certification Card
Top Rated American Heart Association AHA BLS CPR Classes in Tucson, AZ
Fire up your passion for saving lives with CPR Certification Tucson! Whether you want to be equipped for the job or simply look out for friends and neighbors, we offer American Heart Association certified courses that include Basic Life Support (BLS), Healthcare Provider CPR(Cardiopulmonary Resuscitation), and Automated External Defibrillator use. We offer CPR classes and renew certifications at our office in Tucson every week and also offer come to you service for large parties and offices in Tucson, Casas Abodes, Marana, Catalina Foothills, Oro Valley and Sahuarita.
BLS CPR & AED Classes
$59.95
American Heart Association AHA BLS CPR and AED Certification
CPR Certification Tucson provides the best CPR classes to help save lives. Whether your goal is being prepared for work or looking out for friends and neighbors, we offer American Heart Association certified courses with Basic Life Support (BLS), Healthcare Provider CPR (Cardiopulmonary Resuscitation), Automated External Defibrillator use AED.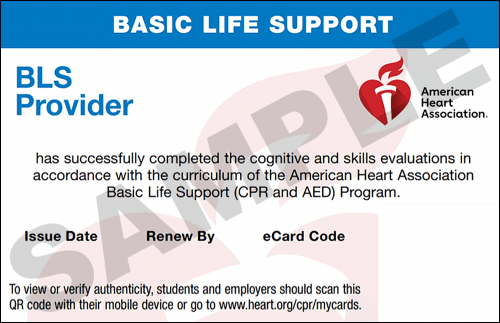 BLS CPR, AED + First Aid Classes
$79.95
American Heart Association AHA BLS CPR and AED Certification & First Aid Certification
We want to provide you with the best First Aid and CPR classes so if you are ever in the middle of an emergency, you will not only know how to respond but feel confident responding. Whether looking out for friends and family members or just interested in becoming preparedness-ready, get the finest CPR and First Aid certification available!

CPR Certification Tucson Locations
Tucson's Best CPR Certification
Know CPR. Make a difference. Save a life.
We are here to help our community save lives by offering the best CPR certification experience. We have trained thousands of people across America with one-day courses, and we want you to be certified for the Tucson community!
What is CPR?
CPR is a life-saving process that you can use when someone's heart stops beating. The goal of CPR is to restore blood flow to the individual's brain and vital organs. You can perform this life-saving intervention whether you're a medical professional or simply a concerned citizen who has received the proper training.
What to Expect in Your CPR Course
CPR Certification Tucson desires to equip everyone with the best CPR education achievable. You can feel confident helping someone in an emergency once you've completed our course. You will meet OSHA requirements and know you have received the finest American Heart Association CPR and BLS education.
CPR Certification Tucson is accepted by all employers and organizations, including —
Nurses, RNs, and CNAs
Hospitals EMT/Paramedic Companies
Home Health Aides
Nursing Schools and All Other College Programs
Nonprofits like the Boy and Girl Scouts of America
Firefighting and Other Municipalities
Personal Training Facilities and Gyms
Daycare and Other Caretakers Schools (Private and Public)
Hospitality Industry
Construction Sites
Why Train With Us?
We provide a more personalized training experience with in-person classes, streamlined course structure, and hands-on elements. Our AHA certification is one of the most widely recognized CPR BLS certifications. With our same-day training and testing, you can walk away with your BLS CPR card, CPR Certification Tucson First Aid card, and the confidence and skill to save lives.
FAQS
How do I complete the CPR classes?
With our one-day training, you'll be able to get certified in CPR and BLS. Once you sign up for a class, simply show up, and we'll do the rest! On the day of your class, you will receive all required live-trained segments to ensure that your card is AHA Healthcare Provider certified. We want to ensure you can provide high-quality CPR/First Aid assistance.
How much does it cost to become CPR certified?
When searching for a course online, be mindful of other certifications that sound less expensive. They could be missing essential portions and have hidden fees along the way.
When will my certification expire?
To stay up-to-date with the most current standards and regulations, you must renew your certification every other year.
How can I renew my CPR Certification?
To renew, you can sign up for any of our courses to become CPR certified.
Can anyone take these courses?
Anyone can attend our class, regardless of age or experience level. Sign up today!
What do I have to do to earn the CPR certification?
Simply attend the course and fulfill the skills check and written exam.
How long do the CPR classes last?
Class times are approximately 3 hrs.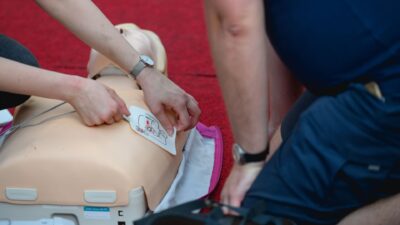 What Are the Different Levels of CPR Training
CPR education won't take more than a few hours but can save numerous lives. However, it's often overlooked by the general public. Considering that 436,000 Americans die from cardiac arrest in only one year, we have to pay more attention to CPR training. Cardiac arrests usually occur outside hospitals and require urgent action. Finding yourself…
The Average Cost of CPR Certification Classes in Tucson
When considering taking up a CPR certification class in Tucson, it's important to remember that several factors influence the overall cost of the course. For instance, you won't be just paying for the class itself, but for the materials, as well. In addition, the course type you choose also determines the cost. In the majority…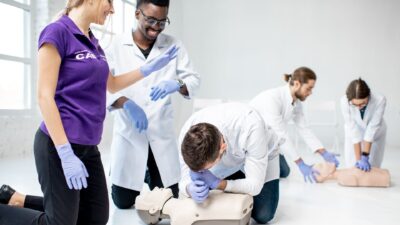 Can You Perform CPR on a Gunshot Victim?
The short answer is yes, you can perform CPR on a gunshot victim. Trauma and injury can be severe and life-threatening when someone suffers a gunshot wound. There may also be significant hemorrhage and risk of shock in addition to the physical damage caused by the bullet. In such situations, it is crucial to provide…